Our Story
The story behind the birth of the Adapte-Toit Foundation
The impact
It was at the age of 18 that the life of Julien Racicot was suddenly turned upside down. Following a tragic automobile accident, his life and that of his family was forever changed. His fourth cervical vertebra had ruptured, causing an irreparable lesion to his spinal cord; he found himself quadriplegic, paralyzed for life from shoulder to toe. Ironically, the same event that signed the death of one youthful, carefree life most importantly gave meaning to a brand new existence; one rich in aspirations, adventures, emotions, discoveries, encounters and accomplishments.
Pay it forward
Meanwhile, Julien completes an entrepreneurship course at the prestigious École d'Entrepreneurship de Beauce. Believing he has something to share as a result of his life and work experiences, he now offers lectures to groups of students, entrepreneurs and patients in rehabilitation centers. He is also involved with various institutions in order to raise awareness regarding the predicament of the spinal cord injured in Québec. "We are the only ones responsible for our inaction. The only handicap that can truly paralyze us is the one between our ears. The one that prevents us from taking action "
The beginning of a new life
After a long rehabilitation, Julien was able to reintegrate the family home that had been adapted to his newfound condition thanks to a settlement paid out by the SAAQ. Home help services were also granted to him in order to aid with his physical disabilities. It is only by talking with other spinal cord injured patients that he gains an appreciation for the support granted him by the SAAQ. In fact, he later learns that many face severe financial constraints in order to adapt their homes to the nature of their injury. It is in the realization of this injustice that Julien is moved by the desire to do his part to help those less fortunate.
Significant people
Julien has benefitted from the unconditional support of his family, of his friends and business partners. His personal aid staff also plays a distinctive role in his life. He is very grateful towards them all. His SAAQ compensation officer was the first person to significantly mark his life following his accident. From their very first meetings, she believed in him, reassured him and made him realize that despite his disability a happy future was still very much a possibility. Other professionals, such as the occupational therapist in his rehabilitation center, also left an indelible mark on his life. His dependency on others makes him quickly realize the importance of surrounding oneself with quality support staff. Their daily interventions would be void if they weren't provided with kindness, discretion and professionalism. Access to the financial aid offered by his paying agent allows him to choose and access just this type of staff. "Without the support and involvement of my family and the help from my staff, I would never have had the chance and pleasure to live what I live today."
First love
First love It is armed with his mouth stick, his computer and his perseverance that Julien takes back control of his life: he completes his Secondary education as well some comprehensive training in accounting. He now understands that anything is possible and he has gained the confidence to bring to term various projects. In 2003, Julien completes his first real estate transaction. The starting gun has sounded off; he has caught the real estate bug! Over the years, Julien has built a solid reputation in the real estate field and continues to refine his acquired knowledge. He is the founder of a property management company that now oversees more than 300 homes. But in the quest for new endeavors, Julien and his associate decide to sell their company in the summer of 2015. He remains to this day an active investor and his real estate holdings are in constant evolution.
The great movement
Touched by the precarious situations experienced by several others with spinal cord injuries, the idea of creating a foundation to come to their aid had been in the back of Julien's mind for a long time. In 2014, the first steps were taken in this direction; the needs are great but the resources, unfortunately, almost absent. For Julien, meeting housing needs are top priority – this, obviously, through his own personal experience, but also through his observations in the real estate business. It is evident that the constraints associated with home adaptations and access to in-home help services are serious issues that must be addressed for they have a direct impact on an injured's autonomy and personal and professional realizations. Julien thus sets about to recruit the right people necessary for the creation of the Foundation. A Board of Directors is established. The great movement takes off – the cause resonates with the people; their contribution and their support gives it life!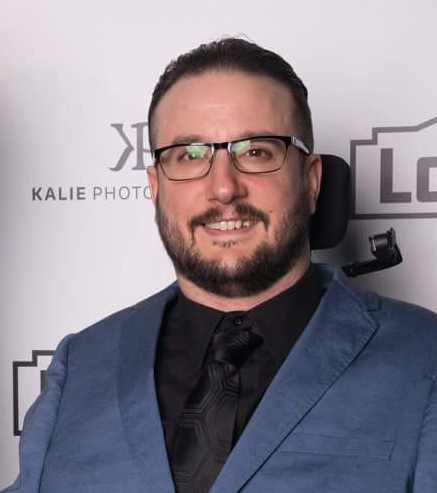 At the age of eighteen, following a tragic car accident that left me with an irreparable lesion to my spinal cord, I found myself paralyzed from my shoulders down to my toes. My life had just been flipped upside down for ever. I was, however, able to regain my autonomy thanks to my strong determination, my family, my friends, numerous rehabilitation professionals, as well as the financial support that I was privileged enough to receive. I took back control of my life, and gave it a new purpose and direction. I allowed myself once more to find pleasure in living happily and accomplished! Through the Adapte-Toit Foundation, my aim is to give to those with a spinal cord injury not receiving adequate funding the opportunity to rebuild their lives in an adapted living environment with all of the necessary assistance. Together lets make autonomy accessible and inclusive!
– Julien Racicot
Humanism
as it inspires us daily in achieving our mission
Integrity
because it creates bonds of trust
Transparency
because it is the basis of all solid relationships
Rigor
as it allows to achieve and maintain our high standards
Our mission
To help those with spinal cord injuries (spinal cord lesions) access the appropriate home adaptations to meet their needs, as well as to in-home help services. To have a concrete and direct impact on their process of adaptation and adjustment. To significantly improve their daily quality of life, as well as that of their entourage.
Our vision
Have a direct, concrete and significant impact on the lives of those living with a spinal cord injury in Québec. Be the reference for non governmental support helping those injured achieve greater autonomy and social inclusion.
Where the Foundation makes the difference!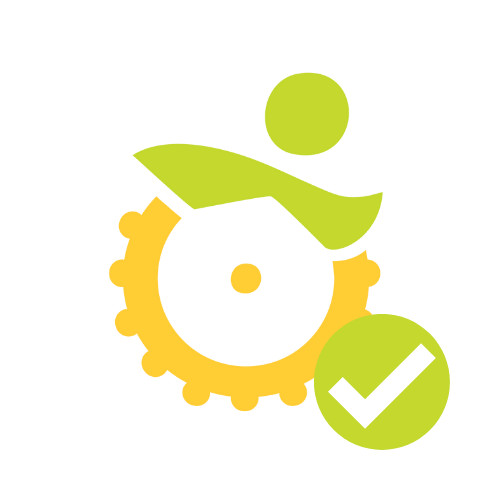 Accessibility
Access to a home adapted to one's disability is vital for those suffering from a spinal cord injury and their family.
The Adapte-Toit Foundation supports these people in their efforts to adapt their dwellings to suit their handicap as well as to gain access to care and services that can have a real and direct impact on their adaptation and adjustment process. The Foundation aims to considerably help improve the daily quality of life of those injured and that of their family and entourage.
Autonomy
Reclaiming one's autonomy is essential for the spinal cord injured and this is achieved, amongst other ways, through home adaptations suited to the disability.
When a person suffers a spinal cord injury his/her entire life suddenly collapses and that person must start again from scratch. A life dependent on others is an incredible burden for one previously raised and encouraged to operate autonomously. Aside from relying on relatives and caregivers, one must also rely on a multitude of professional and technical aids to move forward in a new direction. We can only imagine what can happen when, for lack of funds, necessary resources are not there for such a person in need. This is the gap that the Adapte-Toit Foundation aims to fill. It's goal is to provide financial support for appropriate housing adaptations and access to in-home help services that allow for increased autonomy.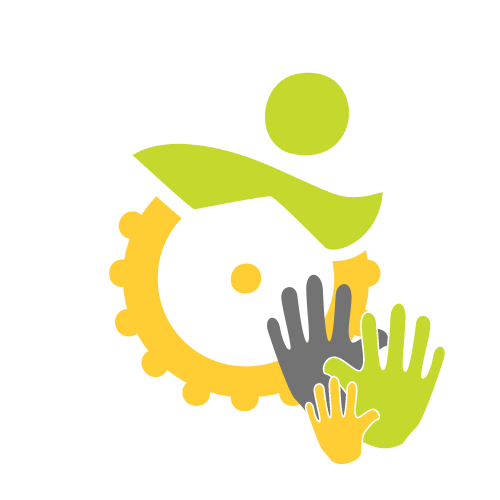 Social Inclusion
Social inclusion plays a major role in maintaining a balanced life.
Social inclusion is the result of several different factors, including the ability to live at home in an adapted environment with adequate services from specialized caregivers. People with spinal cord injuries too often face the evils of isolation and loneliness. The benefits of reintegrating one's home are numerous. Adaptive equipment facilitating mobility – including access outside the home – offers the prospect of a return to society, an opening to the world.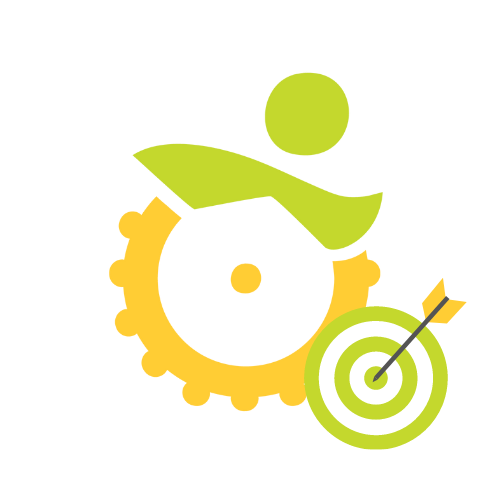 Active life
By having access to the necessary support many people with spinal cord injuries are developing new skills, getting involved socially or taking up new activities.
People with spinal cord injuries are in no way lesser citizens. They contribute in many ways to the development and growth of our great society. Artist, Paralympics athlete, parent, lawyer, office employee, contractor… simply contributing on a social level. All are examples of the many paths that may be taken.
"Following a work accident I will never walk again"
Our partners
Thank you to all those who allow us to achieve our mission. You are helping to make a big difference!